Trellick Large Square Cushion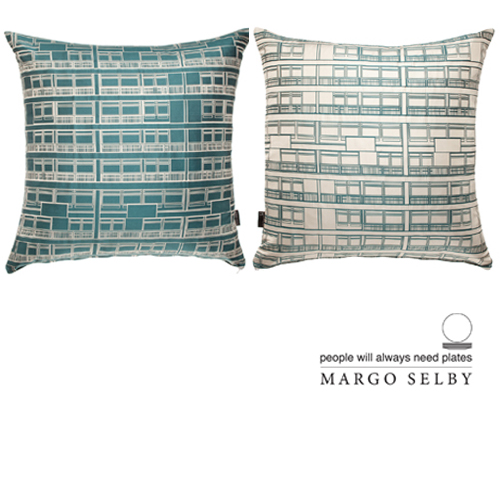 Trellick Tower – The first collaborative project by People Will Always Need Plates and Margo Selby is a range of textiles and products fusing Margos innovative and structural approach to weaving with People Will Always Need Plates architectural inspiration.
Turquoise Trellick Tower fabric is double sided. The cushion has 2 different coloured sides, turquoise on one side, white on the other.
This is one cushion with a Dominant Turquoise on one side, and a more White side on the rear, enabling you to alter it depending on yoru home colours.
The dimensions are 22 x 22 (52cm x 54 cm)
Available from HERE