Rubina Large Square
A very vivid colour, geometric pattern and innovative textures create a stunning spectrum of fabrics for the Kaleidoscope Collection.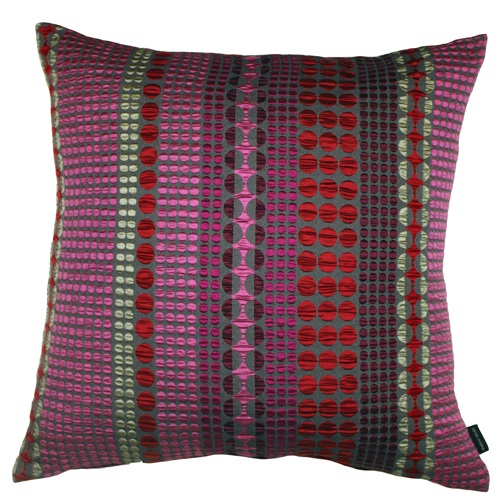 The cushions are made from luxurious silk blend and lycra fibres woven in a double cloth structure to create a 3-dimensional quality. Each cushion is double sided with the fabric.
Rubina is a mixture of grey, pinks, purple and red.
This large designer cushion is 22 x 25 (52cm x 52cm)
It is available  from HERE