Persian Citron Cushion designed by Kevin O'Brien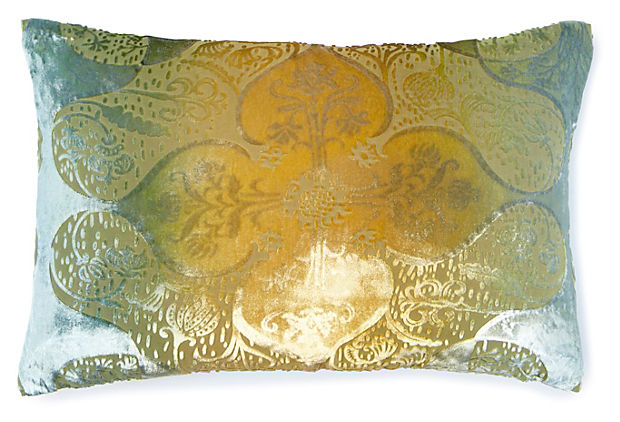 In a palette as exquisite as its wonderfully exotic motif, this luxe velvet cushion enriches your space with a hint of sensual allure.
Kevin O'Brien's company mission is to make the world a better place, one inspired design at a time. Although he started out hand-painting, cutting, and sewing his pieces, they are now enriched by the art, artisans, and techniques he's discovered in Nepal, Guatemala, Vietnam, and other locales. These pillows beautifully reflect that global influence.
Made of:front, velvet; back, solid dupoini; insert, down feather
Size:12″ x 18″
Color:citron
Care:Dry-clean only.