A luxury designer accent with an artisanal air, this pillow cushion is crafted in patchworked velvet with a range of textures and motifs, size 16 x 16 inches.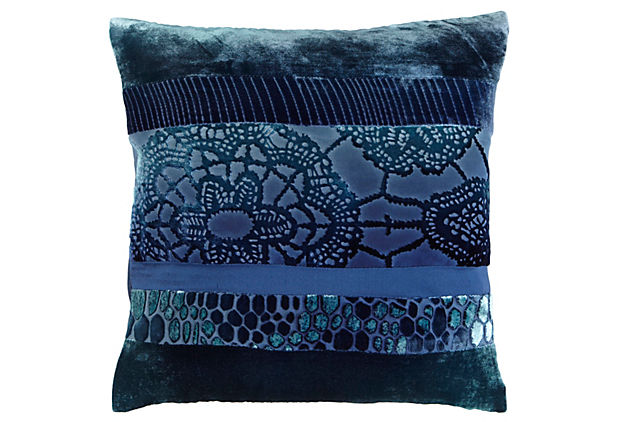 Kevin O'Brien's company mission is to make the world a better place, one inspired design at a time. Although he started out hand-painting, cutting, and sewing his pieces, they are now enriched by the art, artisans, and techniques he's discovered in Nepal, Guatemala, Vietnam, and other locales. These pillows and gifts beautifully reflect that global influence.
Available from One Kings Lane this coming month.